The possessions that we acquire in this life, die in this life. Only God's kingdom can last forever.
2 Samuel 7:18-29
18 Then King David went in and sat before the Lord, and he said:

'Who am I, Sovereign Lord, and what is my family, that you have brought me this far? 19 And as if this were not enough in your sight, Sovereign Lord, you have also spoken about the future of the house of your servant – and this decree, Sovereign Lord, is for a mere human!

20 'What more can David say to you? For you know your servant, Sovereign Lord. 21 For the sake of your word and according to your will, you have done this great thing and made it known to your servant.

22 'How great you are, Sovereign Lord! There is no one like you, and there is no God but you, as we have heard with our own ears. 23 And who is like your people Israel – the one nation on earth that God went out to redeem as a people for himself, and to make a name for himself, and to perform great and awesome wonders by driving out nations and their gods from before your people, whom you redeemed from Egypt? 24 You have established your people Israel as your very own for ever, and you, Lord, have become their God.

25 'And now, Lord God, keep for ever the promise you have made concerning your servant and his house. Do as you promised, 26 so that your name will be great for ever. Then people will say, "The Lord Almighty is God over Israel!" And the house of your servant David will be established in your sight.

27 'Lord Almighty, God of Israel, you have revealed this to your servant, saying, "I will build a house for you." So your servant has found courage to pray this prayer to you. 28 Sovereign Lord, you are God! Your covenant is trustworthy, and you have promised these good things to your servant. 29 Now be pleased to bless the house of your servant, that it may continue for ever in your sight; for you, Sovereign Lord, have spoken, and with your blessing the house of your servant will be blessed for ever.'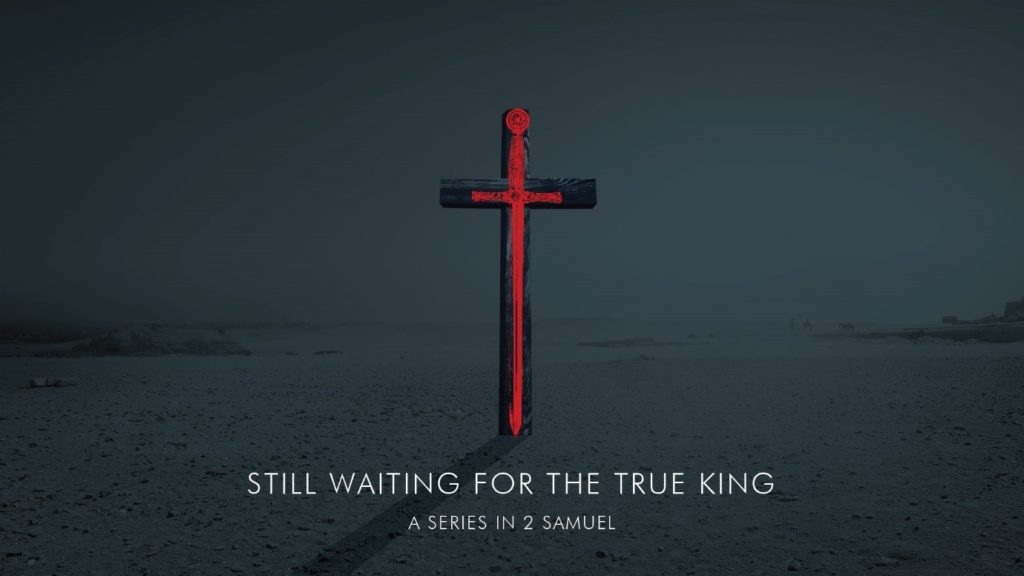 A few years ago, I was leading on a Scripture Union youth camp. One of the games we played was called 'The Game of Life'. In this game, leaders were assigned shops like clothes, banks, electronics etc. The campers were given fake money and were encouraged to do whatever they wanted with it. There was even a prison cell where we arrested people for stealing (although the punishment was 20 push ups and sit ups, then they were set free). There was a catch though- when the game ends, there will be no winner. When it ends, you must put all your stuff on the ground and walk away. You can't take it with you when the game ends. The reason for this was because the book of the Bible we were studying was Ecclesiastes a book which had the central message of 'everything is meaningless'.
From Ecclesiastes to 2 Samuel and we can see that David wants to build a house for the Lord. It is a very admirable ambition to build something that lasts for the Lord. But ultimately, whatever we do won't last for ever. It will fade, in time. The only thing that can really last for ever and be passed down from generation to generation is the word of the Lord. Nothing that we can do on our own can last through eternity. God doesn't need us to build things that are lasting. In David's case, God promises him that his name will be part of a great line that leads to the one true king in Jesus. He promises David's blessings for him and his family and blessings for Israel. In our case, we try to build small kingdoms in our lives and are frustrated when those kingdoms don't deliver. To use the words in Ecclesiastes again- 'Everything is meaningless'. These small earthly kingdoms are meaningless compared to the true treasure found in heaven that only Jesus can offer. Whilst 'everything is meaningless' sounds a bit depressing, it's really not meant to be. Rather, it's an encouragement to put your hope and trust in the only thing that truly lasts forever- God's word and the Gospel. Jesus is the only thing that truly lasts, and he meets our every need.
Head: Why do you think David wanted to build a house for the Lord? The Lord has blessed David with so much. Why do you think he wanted to return the favour?
Heart: We all want to build stuff that lasts. We all want the things that we enjoy and value to last forever. But what does that say about us? What do we truly value?
Hands: What are the small kingdoms in your life? How can you tear down these earthly kingdoms and rebuild new ones into your life?
Prayer: Father, you are the greatest. You deserve all of my worship and praise. You are the one, true king over my life. But I acknowledge that there are times when I worship other kings and live in other little, earthly kingdoms instead of yours. Please forgive me when I stumble into that little trap and help remind me that there you are the only thing that truly lasts forever. In Jesus name, Amen
A song to listen to: Only You Can Satisfy
Mick Lather
Living Church Creek Road