David receives a message about himself, his son Solomon but most importantly about fulfilment in the Lord Jesus Christ.
2 Samuel 7:1-17
7 After the king was settled in his palace and the Lord had given him rest from all his enemies around him, 2 he said to Nathan the prophet, 'Here I am, living in a house of cedar, while the ark of God remains in a tent.'

3 Nathan replied to the king, 'Whatever you have in mind, go ahead and do it, for the Lord is with you.'

4 But that night the word of the Lord came to Nathan, saying:

5 'Go and tell my servant David, "This is what the Lord says: are you the one to build me a house to dwell in? 6 I have not dwelt in a house from the day I brought the Israelites up out of Egypt to this day. I have been moving from place to place with a tent as my dwelling. 7 Wherever I have moved with all the Israelites, did I ever say to any of their rulers whom I commanded to shepherd my people Israel, 'Why have you not built me a house of cedar?'"

8 'Now then, tell my servant David, "This is what the Lord Almighty says: I took you from the pasture, from tending the flock, and appointed you ruler over my people Israel. 9 I have been with you wherever you have gone, and I have cut off all your enemies from before you. Now I will make your name great, like the names of the greatest men on earth. 10 And I will provide a place for my people Israel and will plant them so that they can have a home of their own and no longer be disturbed. Wicked people shall not oppress them anymore, as they did at the beginning 11 and have done ever since the time I appointed leaders over my people Israel. I will also give you rest from all your enemies.

'"The Lord declares to you that the Lord himself will establish a house for you: 12 when your days are over and you rest with your ancestors, I will raise up your offspring to succeed you, your own flesh and blood, and I will establish his kingdom. 13 He is the one who will build a house for my Name, and I will establish the throne of his kingdom for ever. 14 I will be his father, and he shall be my son. When he does wrong, I will punish him with a rod wielded by men, with floggings inflicted by human hands. 15 But my love will never be taken away from him, as I took it away from Saul, whom I removed from before you. 16 Your house and your kingdom shall endure for ever before me; your throne shall be established for ever."'

17 Nathan reported to David all the words of this entire revelation.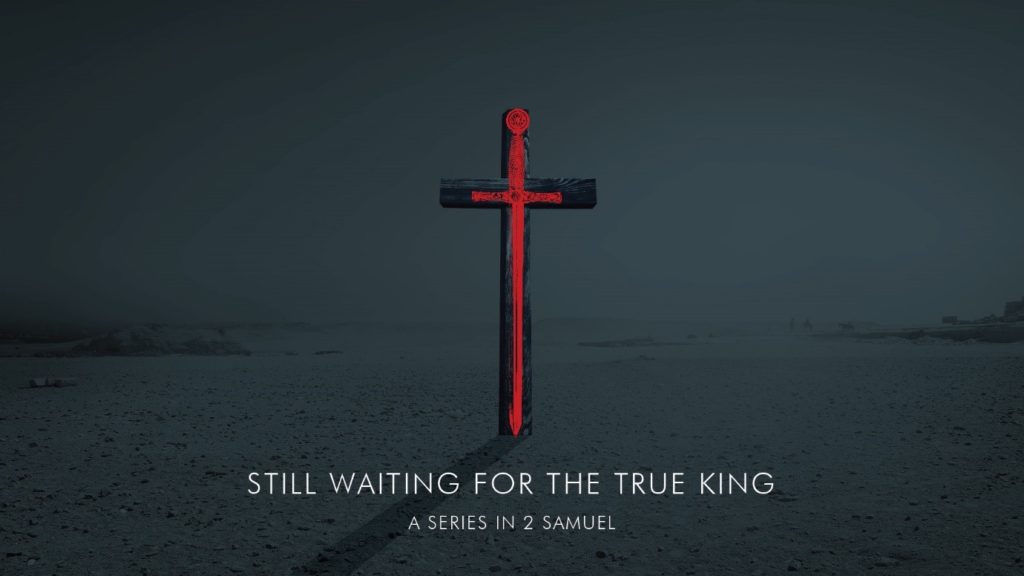 There is so much dealt with here it is hard to know where to start. There are very large biblical themes that all come together. There are references to kings, a prophet and the temple, among other things. It can be hard sometimes to come to grips with the concept that the whole Old Testament is pointing to Jesus and has its fulfillment in him. Here the connection to Jesus is quite easy to discern. We can take up some of the major themes with a view to their significance for us today.
Firstly, David is the great King with a great idea to build a temple. Nonetheless, he needed the specific direction of God to know precisely what God was doing. (Vss. 1 – 7) The great idea of God was not to build a building or temple that would exceed David's luxurious circumstances. His great idea was to send his beloved Son to be the true King for us all and be everything symbolised by the temple.
Secondly, God provides a powerful reminder that it is he who establishes kingdoms and makes people like David great. (Vss. 8 & 9) David in all his greatness was only a shadow of the coming Lord Jesus Christ who is King of Kings and Lord of Lords.
Thirdly, God establishes his people and protects them from enemies. (Vss. 10 – 11a) He has established us in Christ and protects us from all that would separate us from him as he leads us to a blessed eternity.
Fourthly, David will have a descendant who will build a house for the Lord and will have a Kingdom that will last forever. (Vss. 11b – 16) Solomon to some extent is referred to here. So too are the kings that would follow in Israel and Judah. They all failed and were rebuked. Only Jesus was perfectly obedient and has a kingdom that lasts into eternity. The Lord Jesus is also the true house, the true temple which while it/he was torn down in three days it was rebuilt. (See John 2:19)
Clearly this all makes complete sense only when seen in the light of its fulfillment in Jesus Christ. He is the object of God's purposes for his people hence, the "great idea" of David to build the house needed to be brought under the control of the gospel. Similarly, our "great ideas" must conform with and coincide with the gospel. We might aspire to earthly greatness, but it is already ours as we rest in Christ and have every blessing in him. We are protected in Christ as part of a kingdom that will last forever. We have forgiveness through his work at the cross. We have perfect righteousness through his total acceptance from his Father. We have life eternal and life in all its abundance through his resurrection.
Head: Christian thinking starts with Jesus Christ and allows everything to be seen in the light of him.
Heart: With such blessing in Christ, how great must be our love to our God.
Hands: Consider some of the great ideas that you might have for yourself, your family, your work, or even your Church. Do these ideas conform to the gospel?
Prayer: Loving Father, thank you for Jesus Christ the true King, the true Prophet and the ultimate Priest who offered himself for my sins. Help me to know the security and peace that is mine in him. Please give me the strength to love and serve you better. In Jesus name. Amen.
A song to listen to: Centre My Life
David Johnston
Living Church Creek Road