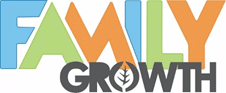 Big idea
David wants to build a more permanent house for God, but God promises to use David's family to build a forever kingdom.
Bible passage
2 Samuel 7: 1-29 (Key verses – 2 Samuel 7:8-16)
You will need
Building blocks


All Ages Activity
Work as a group to build a small model of a temple with building blocks.
Talk about how this model is like the temple that David wanted to build for God.
Knock the model temple down.
Talk about how easy it was to destroy what you had built.
Discussion:
Like King David, we often want to build something that lasts but we need to remember that God is the one who builds things that last.
God promised that his son would build his house and that God himself would make a kingdom that will last forever. God's forever kingdom is found in his people through King Jesus.
Prayer idea
Dear Lord,
Help me to remember that God is the one who builds things that last, not me. Thank you for sending your son Jesus to build your forever kingdom. In Jesus name we pray. Amen