Why are the greatest commandments so great?
Mark 12:28-34
28 One of the teachers of the law came and heard them debating. Noticing that Jesus had given them a good answer, he asked him, "Of all the commandments, which is the most important?"

29 "The most important one," answered Jesus, "is this: 'Hear, O Israel: The Lord our God, the Lord is one. 30 Love the Lord your God with all your heart and with all your soul and with all your mind and with all your strength.' 31 The second is this: 'Love your neighbour as yourself.' There is no commandment greater than these."

32 "Well said, teacher," the man replied. "You are right in saying that God is one and there is no other but him. 33 To love him with all your heart, with all your understanding and with all your strength, and to love your neighbour as yourself is more important than all burnt offerings and sacrifices."

34 When Jesus saw that he had answered wisely, he said to him, "You are not far from the kingdom of God." And from then on no one dared ask him any more questions.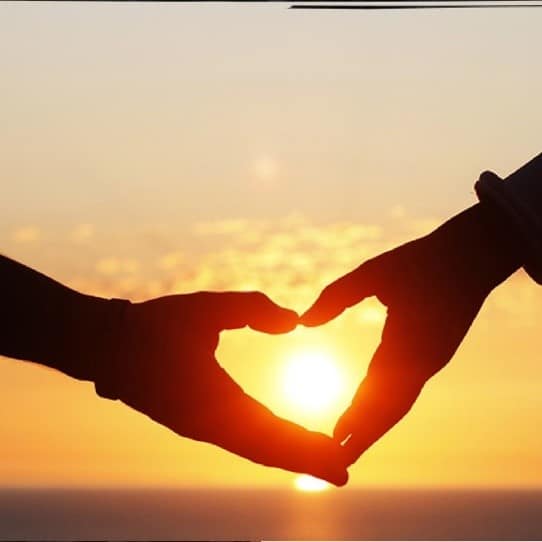 It's hard to read this passage and not then think of the similar part in Luke. Another man approaches Jesus and asks what he can do to inherit eternal life, and Jesus asks him if he knows the law. The man responds with the same two commandments that Jesus lists here in the Mark passage, and then the man goes on to ask "But who is my neighbour?"
I definitely remember that mention of the two commandments more, probably because it leads into the Good Samaritan parable. The man in the Luke passage is shown in a pretty poor light because he just wants to justify himself. But here we have an interesting role reversal ­– here it's the man asking Jesus which commandment is most important, and then Jesus himself answers the question. Then the man wisely agrees with him and Jesus says he is close to the kingdom of God. There's no need for a parable: the man hit the nail on the head.
In particular, I think his mention of the burnt offerings and sacrifices really shows how well he understands the commandments. If we think back through the Bible, it's not a lack of sacrifices and offerings that causes problems – in fact, often making too many sacrifices and offerings to the wrong thing is quite a big problem. But what really upsets God is people doing evil things to each other.
Head: Can you think of a time when someone has loved you like a neighbour?
Heart: What does it mean to love God with all your heart, understanding and strength?
Hands: What does it look like to love both God, and the people around us? Are there times when one seems harder than the other?
Prayer: Lord, the two greatest commandments should be a normal part of life. They should be as natural as breathing, something that we can expect every day. But sin makes them hard. There are so many things that distract us from loving you, and so many ways that love gets distorted. Imperfect people can never love each other perfectly, so we pray for your perfect love. We pray that your love will fill us up, that it will constantly be on our minds. Amen.
A song to listen to: Love changes everything
Zoe Harland