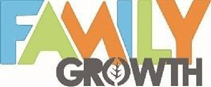 Big idea
Jesus is the hero of God's epic story told in the whole Bible.
Bible passage
Matthew 1:1-17
All Ages Activity
Every hero has an 'origin story' to explain where they come from and how they approach being a hero. This bible passage is the origin story of Jesus – it tells His family history.
Which names do you recognise?
Pick out one person that you know something about from Jesus' family tree and tell your family or growth group their story.
Discussion:
In this first chapter of Matthew's gospel we are told the origin story of Jesus with details of the many generations of family members between Abraham and His birth.
We are also reminded that Jesus is the ultimate hero of God's epic story as he is the promised king – the Messiah. Most of us enjoy an epic story involving a hero – whether in books or movies, but we need to realise that all other heroes point to Jesus.
Prayer idea
Dear Lord,
Thank you for sending Jesus to be the ultimate hero in your epic story.
Help us to remember that any other heroes we might know of point to Jesus. In Jesus name we pray. Amen
This Grow Daily was  originally posted as part of the God With Us – Matthew series. During the School Holidays we take the opportunity to look back at the Grow Dailys over the years.