As everything falls apart, we find ourselves longing for reconciliation.
2 Samuel 13:34-39
34 Meanwhile, Absalom had fled.

Now the man standing watch looked up and saw many people on the road west of him, coming down the side of the hill. The watchman went and told the king, 'I see men in the direction of Horonaim, on the side of the hill.'

35 Jonadab said to the king, 'See, the king's sons have come; it has happened just as your servant said.'

36 As he finished speaking, the king's sons came in, wailing loudly. The king, too, and all his attendants wept very bitterly.

37 Absalom fled and went to Talmai son of Ammihud, the king of Geshur. But King David mourned many days for his son.

38 After Absalom fled and went to Geshur, he stayed there for three years. 39 And King David longed to go to Absalom, for he was consoled concerning Amnon's death.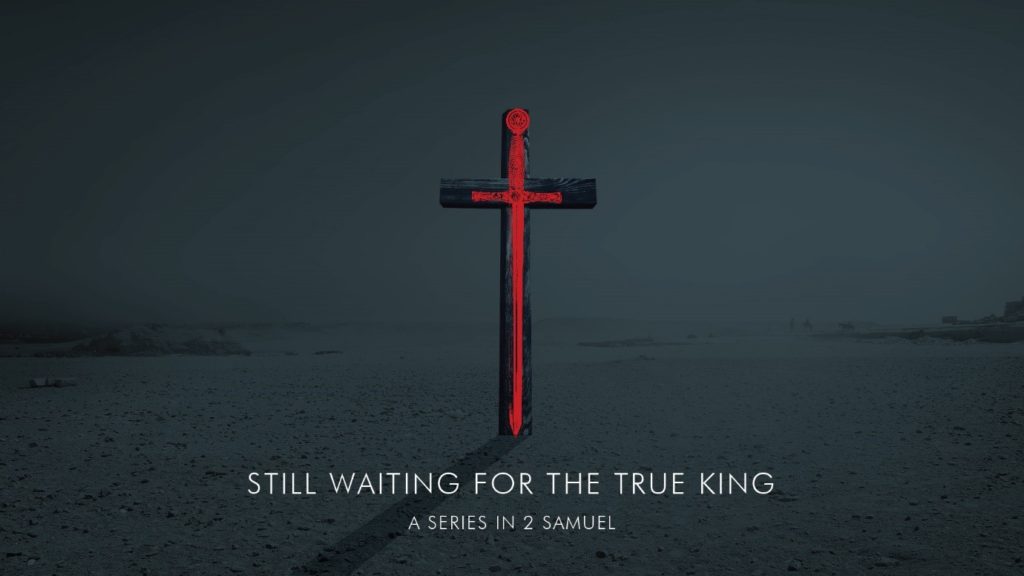 One of the most moving films of my childhood was Finding Nemo. It's a powerful story of love and loss, with Marlin, a single Father, traversing across oceans to find his lost son Nemo. The grief Marlin experiences from being separated from his son is heartrending and the expression of love equally beautiful when they are reunited. Enough of the cliché Hollywood romance trash; this story of a father's pure love for his child is what gets me every time.
When I read the last verse of this chapter "And King David longed to go to Absalom," I feel like so much emotion is captured in those few words. A father's longing for his child; his lamenting the circumstances that ripped them apart. The closing scene of this tragic story shows David grieving for his now broken family torn apart by sin and leaving him powerless to set things right. We are left wondering… is this really going to be the forever kingdom God promised, or is there another king coming to set things right?
This story should leave us longing, too. Longing to see the love of a father for his son, and longing to see a kingdom that defeats sin instead of being ripped apart by it. I am encouraged that we don't have to wait any longer, but we can see both these things perfectly fulfilled in Jesus! I see a loving Father say to him "this is my beloved son, in whom I am well pleased," and I find joy in the kingdom of Jesus reigning over sin and death victoriously!
Head: What has this whole story (2 Samuel 13) shown you about human nature? What are the deficits where we need a saviour to step in?
Heart: What do you long for most? Is this a longing you can satisfy?
Hands: Write down your longings in the form of a prayer. Direct your longings towards the God who hears.
Prayer:
Dear God,
It's such a comfort to draw near to you and to know you hear my prayers. I long to know you more deeply and experience your fatherly love. May my desire for you outweigh any other desire in my life. Please forgive my lifestyle of sin and give me a new lifestyle of devotion to you. Fill me with joy and hope as I look forward to the day when all my longings will be satisfied by seeing Jesus face to face and enjoying eternity with him. Thank you, God. In Jesus' name, Amen.
A song to listen to: I Can Only Imagine
Matthew Ventura
Living Church
City South Campus