If we follow the patterns our parents set, where does that leave us?
2 Samuel 13:23-33
23 Two years later, when Absalom's sheep-shearers were at Baal Hazor near the border of Ephraim, he invited all the king's sons to come there. 24 Absalom went to the king and said, 'Your servant has had shearers come. Will the king and his attendants please join me?'

25 'No, my son,' the king replied. 'All of us should not go; we would only be a burden to you.' Although Absalom urged him, he still refused to go but gave him his blessing.

26 Then Absalom said, 'If not, please let my brother Amnon come with us.'

The king asked him, 'Why should he go with you?' 27 But Absalom urged him, so he sent with him Amnon and the rest of the king's sons.

28 Absalom ordered his men, 'Listen! When Amnon is in high spirits from drinking wine and I say to you, "Strike Amnon down," then kill him. Don't be afraid. Haven't I given you this order? Be strong and brave.' 29 So Absalom's men did to Amnon what Absalom had ordered. Then all the king's sons got up, mounted their mules and fled.

30 While they were on their way, the report came to David: 'Absalom has struck down all the king's sons; not one of them is left.' 31 The king stood up, tore his clothes and lay down on the ground; and all his attendants stood by with their clothes torn.

32 But Jonadab son of Shimeah, David's brother, said, 'My lord should not think that they killed all the princes; only Amnon is dead. This has been Absalom's express intention ever since the day that Amnon raped his sister Tamar. 33 My lord the king should not be concerned about the report that all the king's sons are dead. Only Amnon is dead.'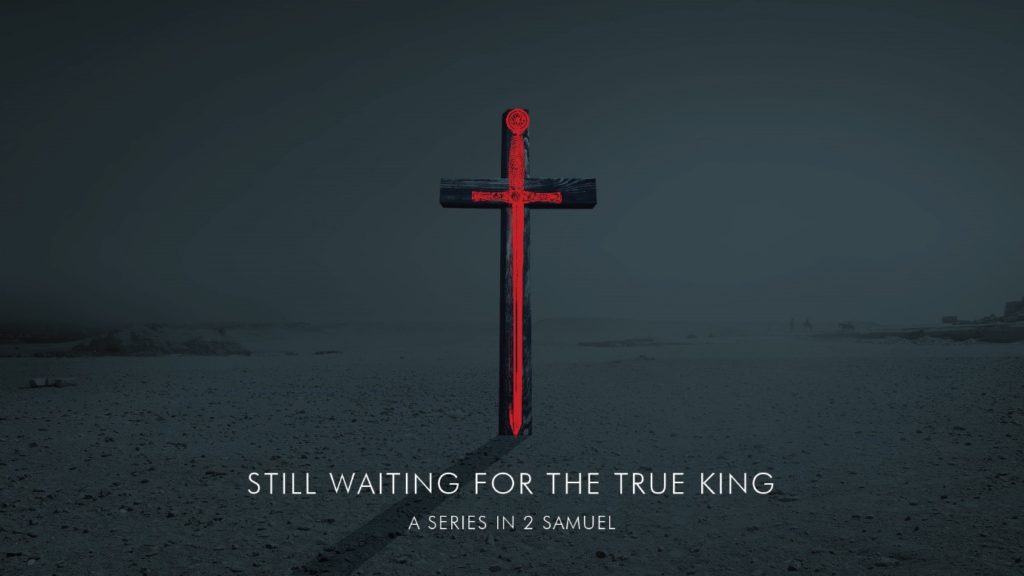 I always enjoy meeting the parents of my close friends. Getting to know their family of origin helps me understand my friend better and see where so many of their quirks and 'unique' habits come from. I recently met the whole extended family of one of my best friends at his wedding and it was absolutely fascinating to see how the wider family shared so many of his mannerisms, speech patterns, physical resemblance and personality traits. Although we like to think we're autonomous individuals, we are profoundly shaped by the people we call family and especially by the parents who raise us. For better and for worse, we tend to take after our parents.
As we've been reading through this story in 2 Samuel, I've been struck by the uncanny resemblance between King David and his sons. Only two weeks ago, we heard of David's immorality with Bathsheba, his brutal murder of Uriah, and the consequent death of his son; now we come to this tragic story that bears striking similarities. It even features the same elements of sexual immorality, abuse of trust, a family ripped apart and an evil cover-up that ends with someone getting killed.
This shouldn't come as a surprise to us, though. After David's affair and murder, God told him, "'Now, therefore, the sword will never depart from your house, because you despised me and took the wife of Uriah the Hittite to be your own.' This is what the Lord says: 'Out of your own household I am going to bring calamity on you.'" Talk about a family curse! David's sin had far-reaching consequences that he passed on to his sons, who in turn continued the cycle of sin. They followed in their father's footsteps, and things only got worse.
Again, the story leaves us longing for a resolution. We need a good father and a good son to change the pattern. How wonderful that we can find this beautiful resolution in our Heavenly Father and his Son! Jesus, literally the promised Son of David, was the one who saw the problem of sin, but instead of killing a man to cover it up like David and now Absalom did, he offered up his own life. Because he had a perfect Father, he was able to live the perfect life and break the family curse of sin and death. Like Father, Like Son.
Head: What other parallels do you see between David and the pattern of his sons? Are those similarities mostly good or evil? How does Jesus as the true son of David offer a solution to the pattern of evil?
Heart: Consider what it means for God to really be your father. How should this shape your identity? What sort of emotions might you feel towards a God that calls you his own son or daughter?
Hands: If you followed the footsteps of your heavenly father today, what might look different about your life?
Prayer:
Dear Father,
Thank you that I can call you "father." Thank you for giving me a new identity and a new belonging in your family. Please help me to live in line with this new pattern and follow in my heavenly father's footsteps. I pray for those who are still lost to the 'family curse' in a cycle of sin; please call them home to be your sons and daughters. Thank you for sending your son as an example for us to follow. May we know and love him more deeply. In Jesus' name, Amen.
A song to listen to: How Deep the Father's Love
Matthew Ventura
Living Church
City South Campus