New beginnings can be wonderful times of much promise.
2 Samuel 5:1-5
5 All the tribes of Israel came to David at Hebron and said, 'We are your own flesh and blood. 2 In the past, while Saul was king over us, you were the one who led Israel on their military campaigns. And the Lord said to you, "You shall shepherd my people Israel, and you shall become their ruler."'

3 When all the elders of Israel had come to King David at Hebron, the king made a covenant with them at Hebron before the Lord, and they anointed David king over Israel.

4 David was thirty years old when he became king, and he reigned for forty years. 5 In Hebron he reigned over Judah for seven years and six months, and in Jerusalem he reigned over all Israel and Judah for thirty-three years.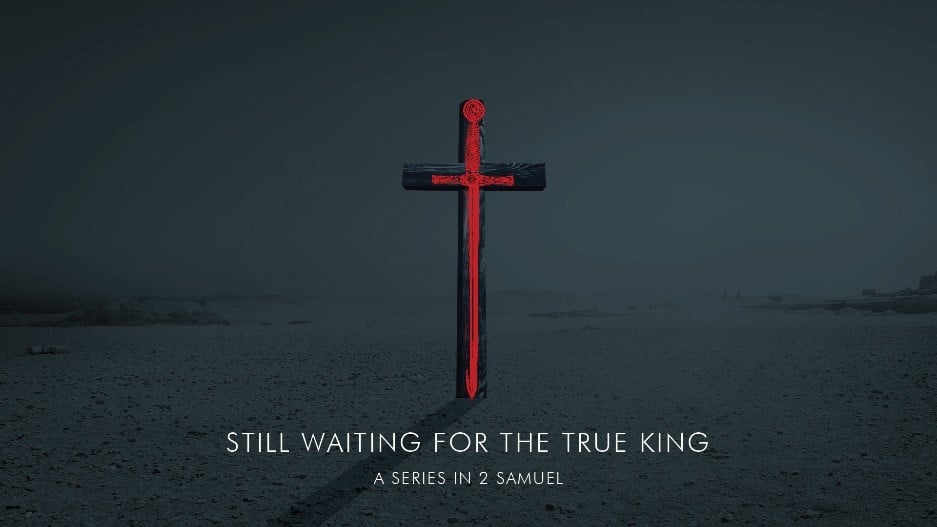 A new government is elected in a democracy, a new president is elected to a republic, a troubled and highly criticised bank engages a new board and a new CEO. Those affected by such changes feel a new sense of optimism. How long such optimism lasts can vary, and it all depends on real and meaningful change that these new appointments can affect.
Israel's first king, Saul – the people's choice – has been defeated and killed. He lived by the sword and he eventually died by the sword. But there is promise that David will be different. When some of David's supporters brought to him the head of Saul's son Ish-Bosheth – an enemy of David – they expected praise from David only to have their own lives removed. They weren't expecting that! This king will be different.
In these verses we see David coming to Hebron and being anointed as king. He will be a king who unites the people of Israel. David is God's choice of King whereas Saul was the people's choice. Soon he will attack Jerusalem and remove the Jebusites thus fulfilling a promise made to Abraham back in Genesis. Here we see another covenant being made between David and the nation's elders. A covenant is a promise of one party being there for the other. David will be there for his people. This is the shepherd king who will serve his people. The book of Chronicles often provides additional commentary and information on these periods in Israel's history. In 1 Chronicles 12 we see a picture of unity and blessing as the people come to David at Hebron to join with him; including neighbours and other tribes of Israel. There is much eating and drinking, there are plentiful supplies – they feast for 3 days. This little picture of 3 days' events feature in God's rescue story throughout the Bible. It culminates with the rescue par excellence of Jesus emerging from the grave victorious after 3 days. God is present and He is acting.
The people have waited for a good king. Will David be a good king? Will he fulfil their hopes? Things look promising here. He will be with his people, he will shepherd his people. That sounds much better than Saul's track record. David will effectively point to a better king – King Jesus. He will point to the shepherd with the flock he won by laying down his life for them after being in the grave for 3 days and then emerging victorious having taken the punishment of their sin in his own body. He then promised to be with us and never leave us – for ever.
Head: What do new beginnings do for your outlook on life?
Heart: Do you have a tendency to expect too much from new leaders of government or businesses even expecting them to fulfil you or bring you contentment or happiness?
Hands: When you read a biography of a successful leader do you notice their flaws as well as their good points? What can you learn from noting and following their flaws?
Prayer:
Dear Father in heaven. I thank you for your word written down in books like 1 and 2 Samuel that give us some history about how you have acted in the world in the past. However, I can often feel very distant from such writings. But I thank you that people like King David also point me to a better king in King Jesus. I thank you for the covenant he makes with me to never leave me. Help me to recognise Jesus as my king and to live under his rule day by day.
A song to listen to: Ancient of Days
Tim Hewlett
Living Church – Creek Road