What does it look like for you to live a 'quiet life'?
1 Thessalonians 4:9-12
9 Now about your love for one another we do not need to write to you, for you yourselves have been taught by God to love each other. 10 And in fact, you do love all of God's family throughout Macedonia. Yet we urge you, brothers and sisters, to do so more and more, 11 and to make it your ambition to lead a quiet life: You should mind your own business and work with your hands, just as we told you, 12 so that your daily life may win the respect of outsiders and so that you will not be dependent on anybody.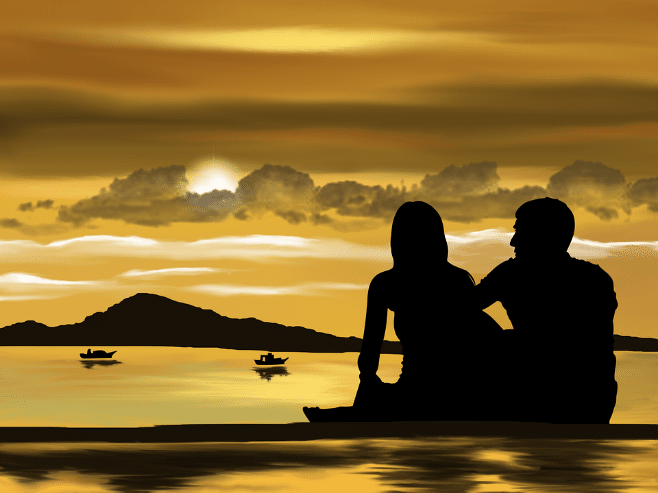 Do you ever dream of the 'quiet life'? When I think of the quiet life, I think of a nice home beside the ocean shore, with not many people around My family and friends would come to visit occasionally. There would be a café on the corner that I could grab my morning coffee from as I have a walk along the beach with my Bordie Collie puppy. The quiet life. I have a feeling that this isn't what Paul is talking about when he says to "make it your ambition to lead a quiet life".
No, I think Paul is urging the Thessalonians to continue to love God's family, to live a life that displays God's love to outsiders to win their respect. He asserts to them that their daily actions should challenge those around them and help those who are lost to see the love of God through them. He isn't telling them to abandon their normal, working lives; he isn't telling them to run away from reality. Paul wants them to press on working through bringing God's love into their lives more and more.
As followers of Jesus, we have all been challenged by the love of God. We have seen the depths of His grace and have tangibly seen that through those around us as well. How can we also show God's love in our daily lives, in our daily actions? Who can you naturally show the love of God to in your life? It is tough stuff –messy, tiring and exhausting. Let us not fall into the trap of idleness or laziness in loving others in our daily lives. We need Jesus to help us in our quest to do this.
Head: Define the "quiet life" – is this how Paul would define it?
Heart: Who can I love naturally and specifically in my daily life?
Hands: How can I challenge my laziness in the light of what God has done through sending Jesus as our saviour?
Prayer: Dear Heavenly Father, Thank you that you created us as human beings to work for you. Thank you that you love us and choose us to show and display your love to your children. Lord, help me to see how you are placing people in my life that I need to love so that they would come to know you as well. Thank you Lord that our love is only possible because you loved us first. We need you Jesus. Amen.
A song to listen to: This is Love
Ellen Watters