Although Jesus inner team understood what their commitment to Christ would cost them, they had no idea what saving humanity was about to cost Jesus.
Luke 18:31-34
31 Jesus took the Twelve aside and told them, 'We are going up to Jerusalem, and everything that is written by the prophets about the Son of Man will be fulfilled.32 He will be handed over to the Gentiles. They will mock him, insult him and spit on him; 33 they will flog him and kill him. On the third day he will rise again.'

34 The disciples did not understand any of this. Its meaning was hidden from them, and they did not know what he was talking about.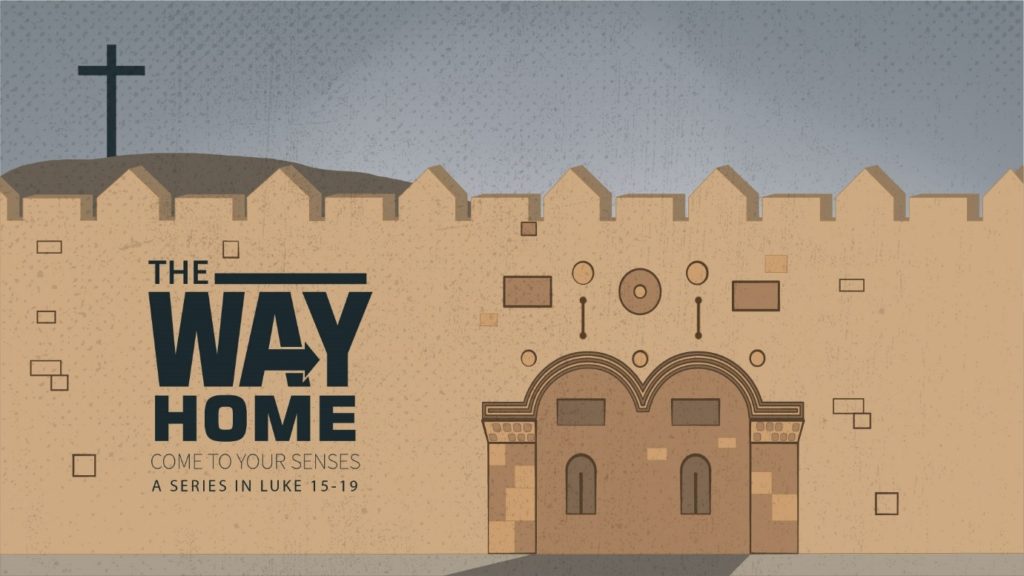 After assuring his inner team of 12 that they will receive eternal life if they deny themselves, endure hardship for his sake, and follow him, Jesus now shares with them what this incredible gift will cost him.
This week's theme exploring those who will get into God's kingdom and those who won't, culminates in Jesus predicting what is about to happen to him in order to fulfil what had been predicted so many years ago in the sacred Jewish writings.
I remember my rugby coach saying to us early one season, "you can win the competition if you listen to me, train hard, discipline yourselves and play your heart out." We were inspired to do all these things to bring honour to both our coach and ourselves. The cost to ourselves was to narrow our focus and commit to the training regime with the inevitable physical toll on our bodies. This was a worthy goal, and we were prepared to give whatever it took.
In the passage before us, Jesus is in effect saying, "to save your souls will require me to be delivered to our foreign oppressors, to be mocked, insulted, spat on, flogged and killed. However, you cannot journey there with me, only I am qualified to do it. But after 3 days, I will rise again to eternal life." This is the third time Jesus explicitly warned his team of his coming suffering.
Jesus inner team understood the promise of glory for the sacrifices they were making, but it simply made no sense to them why he should suffer for their sake. Their mindset was one of following their victorious captain into glory as winners, not following him into suffering and death.
The sacred Jewish writings predicting the rule of God among men included two predominant scenarios – one of a victorious king historically best illustrated by king David, and one of a suffering servant historically best illustrated by Joseph (sold into slavery by his brothers, ending up in jail and eventually becoming prime minister of Egypt).
Of course, everyone including the 12, embraced the idea of a conquering king, but no one could relate to the king having to suffer before he entered into his glory. But this was the sovereign will of God, and in his wisdom he allowed his one and only Son to take on the suffering and separation from God we deserve, in order to bring us back to God, where we will live with him forever.
Head: Consider the courage of Christ, in knowing the manner of his death, and yet was still able to endure the long and arduous process of reaching the end of his journey with poise, while reminding his team of what he was about to endure.
Heart: How do you feel about giving your utmost for His highest, knowing what our peace with God cost Jesus?
Hands: Jesus said, "A servant is not greater than his master. If they persecuted me, they will also persecute you" As you obey the Lord in your daily routine, be prepared to do the difficult thing that may well cause ridicule and mockery by those around you who do not know Christ.
Prayer: Thank you Lord, that you were prepared to pay the cost of saving us – that for the joy set before you, you endured the cross, scorning its shame. Give us the grace to live lives worthy of the calling we have received, knowing that we too will have to endure hardship for the sake of sharing your good news with the world around us. In Jesus name. Amen.
A song to listen to: Man of Sorrows
Sean Kluyts
Living Church – Creek Road