Christians have had our identity or 'self' changed, and now our goal is to live according to that new self.
Colossians 3:5-10
5 Put to death, therefore, whatever belongs to your earthly nature: sexual immorality, impurity, lust, evil desires and greed, which is idolatry. 6 Because of these, the wrath of God is coming. 7 You used to walk in these ways, in the life you once lived. 8 But now you must also rid yourselves of all such things as these: anger, rage, malice, slander, and filthy language from your lips. 9 Do not lie to each other, since you have taken off your old self with its practices 10 and have put on the new self, which is being renewed in knowledge in the image of its Creator.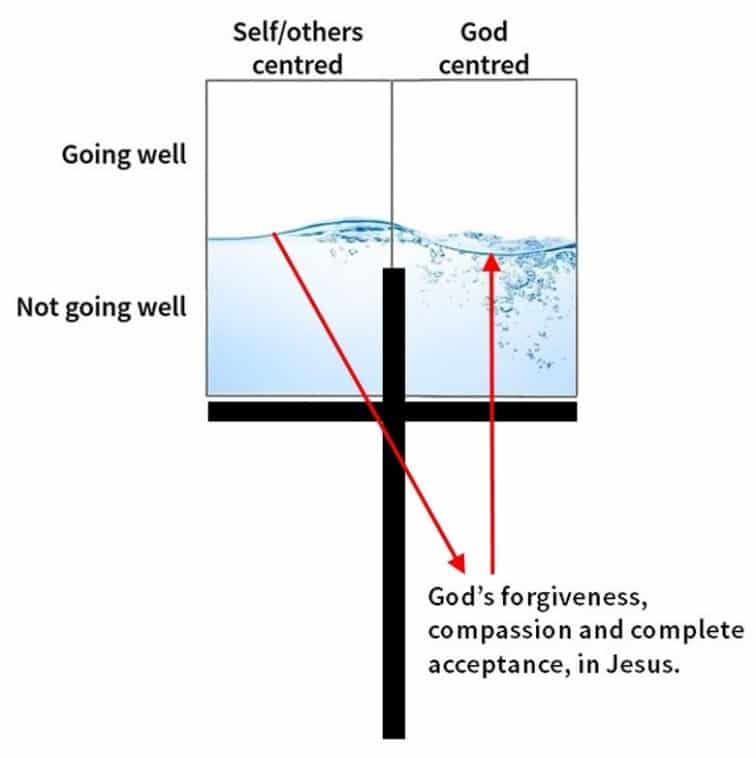 Reading this passage, what most caught my eye were the last two verses, and the concept of having our old selves 'taken off' and our new selves 'put on'.
The metaphor of taking off and putting on clothing reminded me of times where I've felt I should do a purge of my wardrobe. The old self is like discarding an old, shabby, embarrassing set of clothes. A few items that have previously been in my wardrobe come to mind…one particularly sorry-looking jacket, with the zipper broken, the collar terribly frayed, and a hole in one of the sleeves, in particular. I was a bit sad to see it go, but looking back it's definitely a good thing that I discarded it! For everybody involved.
Perhaps that's similar to how a part of us can feel sad to let go of sin. It's comfortable, it's familiar. But it is so much better for us (and 'for everybody involved') that we discard it.
I think the last two verses are a great little summary. The past tense of 'taken off' and 'put on' means that this is an event that has already occurred for us as Christians. Jesus has changed our identity. How comforting that can be! To know that deep down, Jesus has given us a new self. He's given us a brand spanking new set of clothes. What's left for us to do is bring our behaviour in line with our new identity as loved children of God.
Head: There's a "therefore" in verse 5 – look back at the verses preceding it. Why, according to Paul, should we put to death what is earthly in us?
Heart: How can the fact that Jesus has given us a new self, a new identity, give you comfort and assurance?
Hands: How can the fact that Jesus has given us a new self, a new identity, give you motivation to put to death the old self? What example of this comes to mind?
Prayer: Dear Lord, thank you that you have given me a new self and a new identity. Help me to believe that even on the days where the evidence of that may be harder to see. I pray that you would transform me, so that my behaviour falls closer in line with my new identity as a loved child of yours. In Jesus' name I pray, amen.
A song to listen to: Raised with Christ
David Lather