Thankfully, God is patient with us, a lot of the times in ways we don't even realise.
1 Timothy 1:15-16

15 Here is a trustworthy saying that deserves full acceptance: Christ Jesus came into the world to save sinners—of whom I am the worst.16 But for that very reason I was shown mercy so that in me, the worst of sinners, Christ Jesus might display his immense patience as an example for those who would believe in him and receive eternal life.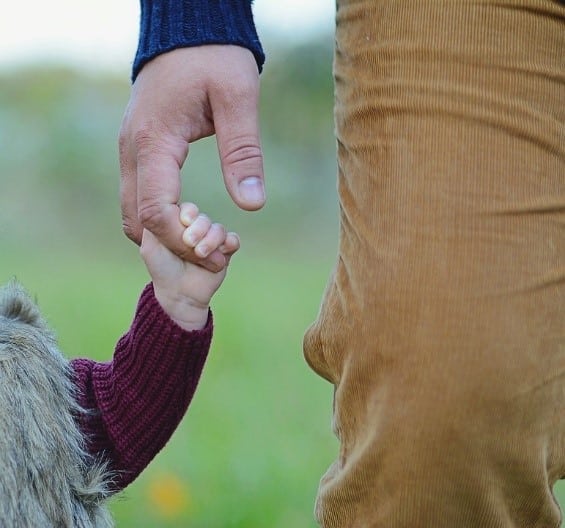 When I became a dad, my understanding of God changed. Watching and rearing our children made me realise just how patient God is with me. When our children were learning to walk, they would inevitably stumble and fall over. We would help them to their feet and they would get going again.
What I came to realise is that in life God also watches us trip up and then rescues us when we are down. The older you get, the more you can look back and see how many times that God, in His faithfulness, has helped you up after a fall into sin, even if it is the same sin many times in a row.
In this part of the Bible, Paul explains to Timothy that because mercy was shown to Paul (who, you may be aware, before his conversion was involved in persecuting Christians) surely that stands as an example to others. If God can reach in with light into a life as dark as pre-conversion Paul, then he can save you from your sin.
One more thing – I have heard it said that if our lives are like a garden, sin is like weeds – we will always have to deal with sin of some sort (in the same way that weeds are a constant threat in any garden). This side of heaven and before Jesus returns, unfortunately there will always be sin in your life that you need to deal with. Over time, God will, in His mercy, save you from sins but unfortunately that is often only to show you different sins in your life that you will, by His grace, be able to defeat in the name of Jesus.
Head: Are you aware of sin in your life that you need to let Jesus help you work on? While God is patient, are you testing His patience by letting a particular sin run rampant?
Heart: As you have been shown mercy, are there opportunities in your life to show mercy to others? people in your family? friends? co-workers? other students?
Hands: Are you living as an example for others, so they can believe in Jesus and receive eternal life? Do you need to be more deliberate about sprinkling your conversations with mentions of Christian activities and concepts? Do you need to be more transparently Christian in how you spend your leisure time?
Prayer: Lord, thank you that you saved us from our sin. We are sorry that sin is still attractive to us. In your mercy and patience, would you please help us believe in you, and help us change our lives so we might be examples for others to believe in you and receive eternal life. In Jesus name, Amen.
A song to listen to: Pick you up
Oliver Meehan