Jesus wants us to trust him more than anything else. He tells us not to worry as the Father knows what we need.
Luke 12:22-31
22 Then Jesus said to his disciples: "Therefore I tell you, do not worry about your life, what you will eat; or about your body, what you will wear. 23 For life is more than food, and the body more than clothes. 24 Consider the ravens: They do not sow or reap, they have no storeroom or barn; yet God feeds them. And how much more valuable you are than birds! 25 Who of you by worrying can add a single hour to your life? 26 Since you cannot do this very little thing, why do you worry about the rest?

27 "Consider how the wild flowers grow. They do not labour or spin. Yet I tell you, not even Solomon in all his splendour was dressed like one of these. 28 If that is how God clothes the grass of the field, which is here today, and tomorrow is thrown into the fire, how much more will he clothe you—you of little faith! 29 And do not set your heart on what you will eat or drink; do not worry about it. 30 For the pagan world runs after all such things, and your Father knows that you need them. 31 But seek his kingdom, and these things will be given to you as well.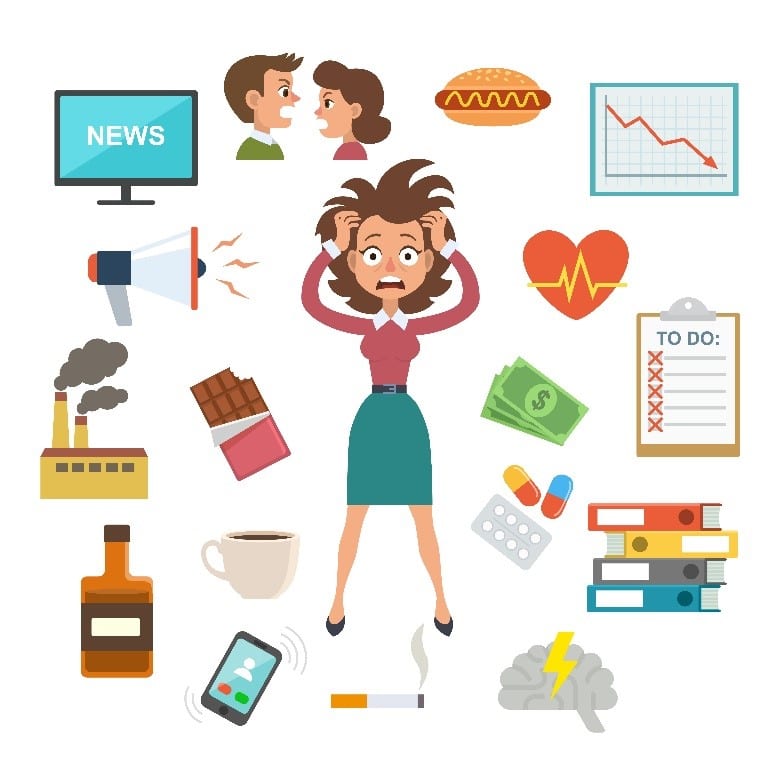 More than 2000 years after Jesus said these words, the things we 'worry' about are still the same. We worry about our relationships, children, safety, status and careers (life). We worry about our money and lack thereof or being able to provide for ourselves and others (what you will eat). We worry about our health or potential illnesses and injuries (your Body) and we worry about our appearance, clothes and what impression we have on others (what you will wear).
I don't think Jesus was telling us not to think about these things but rather not to worry about them. Being worried is a state of state of being anxious, troubled or distressed. Worry can lead to stress and does nothing to improve or change the outcome. Worry has been described as a rocking chair giving you something to do but not going anywhere. Research suggests that less than half the things we worry about will ever happen, which was already noted by a famous 16th century French philosopher, Michel de Montaigne, who said, "My life has been full of terrible misfortunes most of which never happened."
So how do we 'unworry'?
There are numerous books and websites written to reduce worrying with multiple opinions of what to do – in general the ideas don't look particularly easy or helpful. It's thus appealing to look at what Jesus has to say above. Jesus, knowing our earthly life is temporary, was giving us advice of what to do instead – look for the Kingdom of God and trust that he has it all covered.
Philippians 4:6-7 summarises his advice, offering a good alternative to worry. "Do not be anxious about anything, but in every situation, by prayer and petition, with thanksgiving, present your requests to God. And the peace of God, which transcends all understanding, will guard your hearts and your minds in Christ Jesus."
Head: What 3 things would be on the top of your list of things to worry about?
Heart: Do you get to the point of feeling anxious and distressed?
Hands: As advised by the bible, shape your worries into prayers and let God know what they are.
Prayer:
Dear Lord,
We get so caught up in the world and its fears. Listening to the news makes us worry about safety. Looking at social media makes us feel inferior and inadequate. Going to the doctor makes us dread the diagnosis. Looking at our bank balances causes concern for the future.
Please look at our concerns, please settle us down and allow Christ to displace these worries so that instead of feeling the anxiety that worry brings, we will get the sense of wholeness described in Philippians, with the knowledge that you have it all covered.
Amen
A song to listen to: In Christ Alone
Hayley Alexander