Sometimes church can feel far from a loving family when things like pride and selfishness are left to grow. How does the Gospel shape the way we do family as a church?
Ephesians 4:1-6
As a prisoner for the Lord, then, I urge you to live a life worthy of the calling you have received. 2 Be completely humble and gentle; be patient, bearing with one another in love. 3 Make every effort to keep the unity of the Spirit through the bond of peace. 4 There is one body and one Spirit, just as you were called to one hope when you were called;5 one Lord, one faith, one baptism; 6 one God and Father of all, who is over all and through all and in all.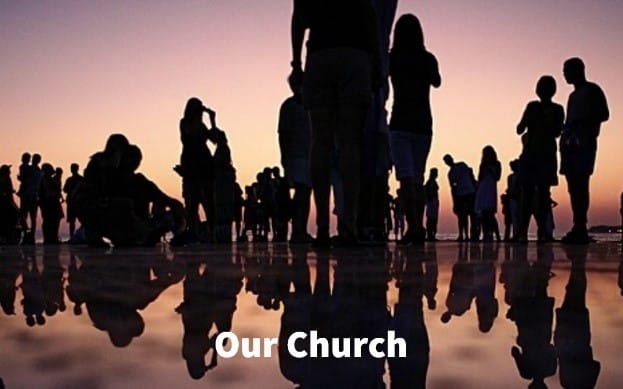 "You can't choose your family, but…" Do a quick google search of this and you begin to see the kind of attitudes people have toward their family. Family can be really hard sometimes. We joke about that weird uncle or being the black sheep of the family and you're the only normal one, but when you think about it, family really can be quite hard.
Church can be really hard too. Sometimes church is even harder than family! And you definitely can't pick and choose who's part of your church family. In the Ephesian church, there was tension between the Jews and Gentiles as the members of the church wanted to pick and choose who could be brought into the family of God. The Jews felt entitled as God's "chosen people" but others recognized the Gospel was for all people of all nations.
The Church today isn't that different: It's a bunch of broken people who recognise they are sinful, all trying to battle their own sinfulness while simultaneously trying to love and show forgiveness to one another as they follow God together. It's hard to love people when they continuously stuff up and hurt you. It's easy to get hurt by your church family, to feel excluded, to share in grumblings about each other and to selfishly want church to be tailored to your needs and comfortable for you.
So what would motivate someone to do life alongside a bunch of other people who are different to you, who are sinful and who sometimes aren't great at loving each other?
Well, Paul says the motivation to live in unity is the Gospel. His letter to the Ephesian church is about recognising how the Gospel has saved us all from alienation from God into citizenship as God's people, united together under Christ. He urges the church to be humble, gentle, patient and loving, emphasizing that the motivation for living like this is "the calling you have received" – the Gospel!
We have been covered by the grace of God. We are brought into the family of God not by anything we have done, but only by His grace. We see this earlier in the letter where Paul says, "For it is by grace you have been saved, through faith – and this is not from yourselves, it is the gift of God – not by works, so that no one can boast" (Eph. 2:8-9).
There is no room for us to be proud or boast in anything other than the grace that has brought us into the family of God. Instead, we are called to live out the love and grace and forgiveness given to us by God as we do life alongside one another. All together, as one body, united in one Spirit, serving the One who is "Father of all, over all and through all and in all."
Head: What does it mean to be part of the family of God? What does that mean for you?
Heart: How does it change your attitude towards others in your church, knowing that they are also welcomed into God's family through grace, just like you?
Hands: Think about someone in your church family who is sometimes hard to love. What's one way you can show selfless love and grace to them this week?
Prayer: Heavenly Father, thank you that while I was far off and alienated from you, You reconciled me and brought me back into Your family. Thank you that it is by Your grace I am saved. And thank you that because of Jesus, Your grace is on offer to all people of all nations. By Your Spirit, please help me to love others as you have loved me. Help me to remember Your grace for me as I show love to those around me. Help me to see those who struggle as part of your family and show them love. Help me to be patient and gentle and humble towards those who are hard to love. Thank you that I am already forgiven for the times I allow pride to harden my heart. Thank you that your Spirit is at work in me and softening my heart as I seek to live the way you have called me to live. In Jesus name, Amen.
A song to listen to: The One Who Made Us One
Hayden Wilcox