Youth Connect
During the school term, our Growth Groups get together as the community of Jesus to hear the gospel, eat together and discern the culture that we live in. More information for these nights will be posted on our Instagram and Facebook accounts.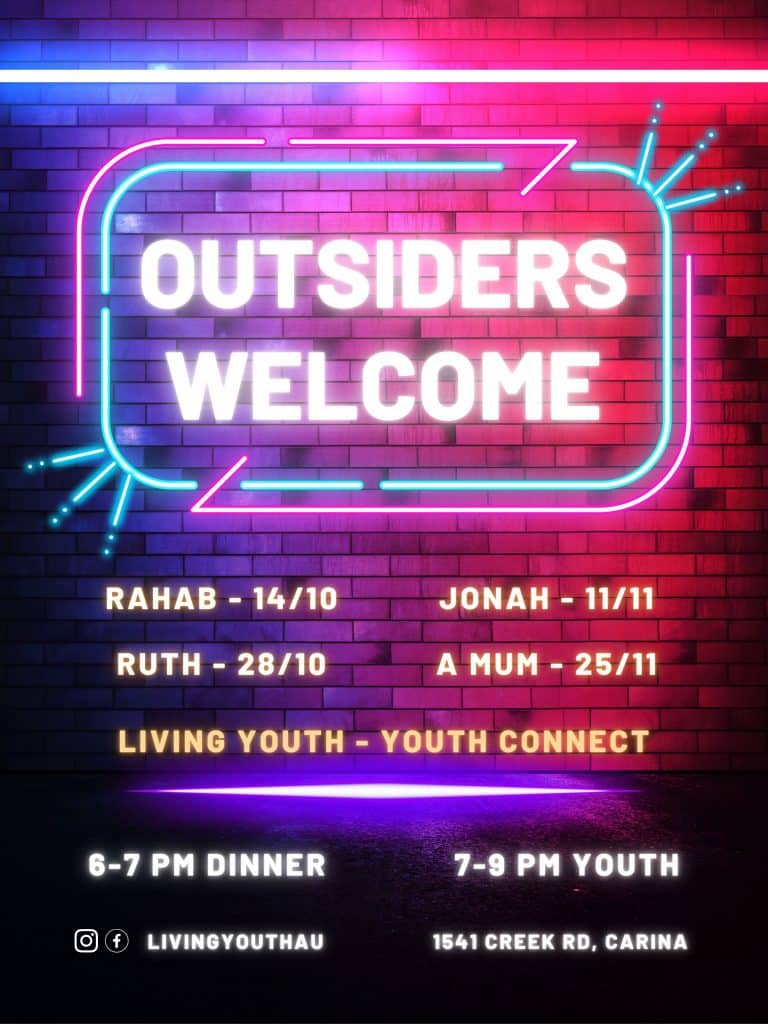 Youth Growth Groups
For Parents
At Living Church, we take the safety of children very seriously. We are committed to providing a safe place for kids to participate and be. Below is some information about the policies we have in place to ensure the safety of your children.
All of our Volunteers that work with children have Blue Cards, and have completed child safety training.
At all of our kids ministries, we have check in and check out procedures for the safety of your child. When you come to one of our events for the first time, you will be asked to provide some details for this process.